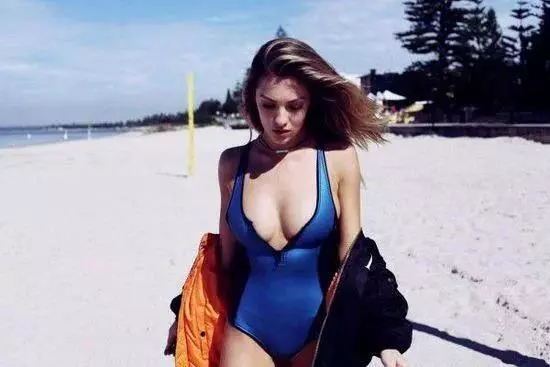 Yasmine's summer blockbuster in the summer of Australia
Thursday, 27 February 2020

0

1934

0
Good figure, what one-piece, two-piece, deep V, big opening, small strip, naked, wrapped, all people see love. From the northern hemisphere to the southern hemisphere, summer always bring good mood, soaking in the pool afternoon, holding a cup of summer evening, embracing and waking up with lovers in the morning, the most important protagonists -sunshine, beach and bikini, and big premise of bikini is a good figure, With a good figure,don't dare to wear a one-piece swimsuits.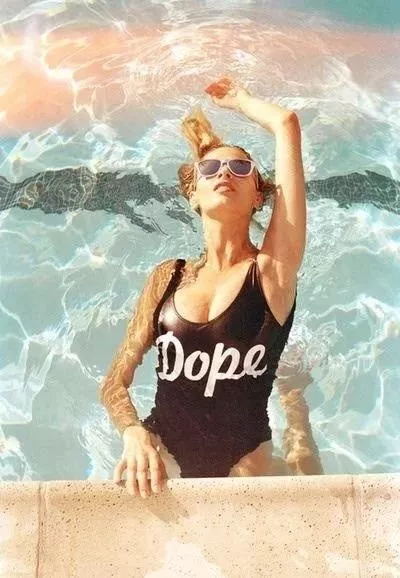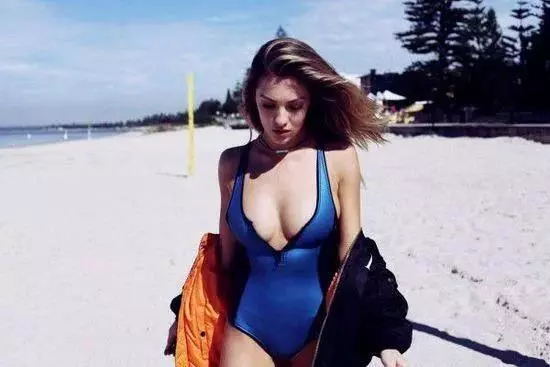 Yasmine's home town is in Queensland, Australia, known as the Golden Coast, and she says it's a place where birds doze off.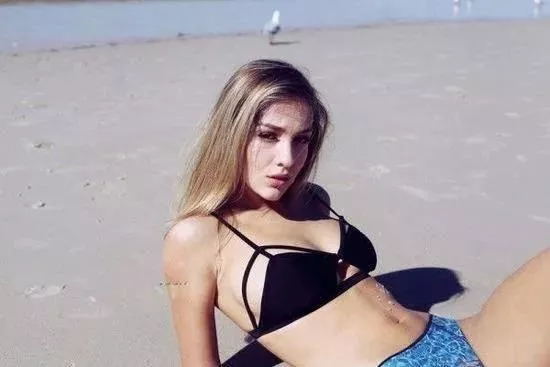 The Golden Coast is 57 kilometers long, with some of the world's favorite surfing resorts, such as South Stradbroke, Surfer Paradise, Palm Beach, Coolangatta and so on. She's a passionate girl who grew up on the passionate beach, and today comes to see Yasmine's summer blockbuster, whether it's a swimsuit or a bikini, wearing what's supposed to be sexy in the summer.
Model: Yasmine Baildon (21 years old)
Location: Gold Coast, Australia
Yasmine had to wear a couple of outfits for a beach blockbuster, this time with Lonely Swim's bikini and Abysee's pants.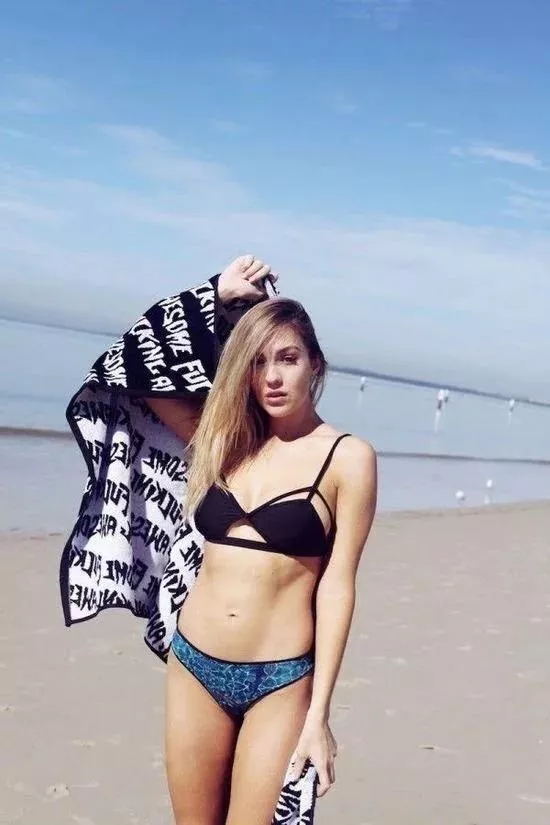 A black bikini with a large black-and-white towel, such as this "Fucking Awesome" towel, is a great way to show yourself without saying a word.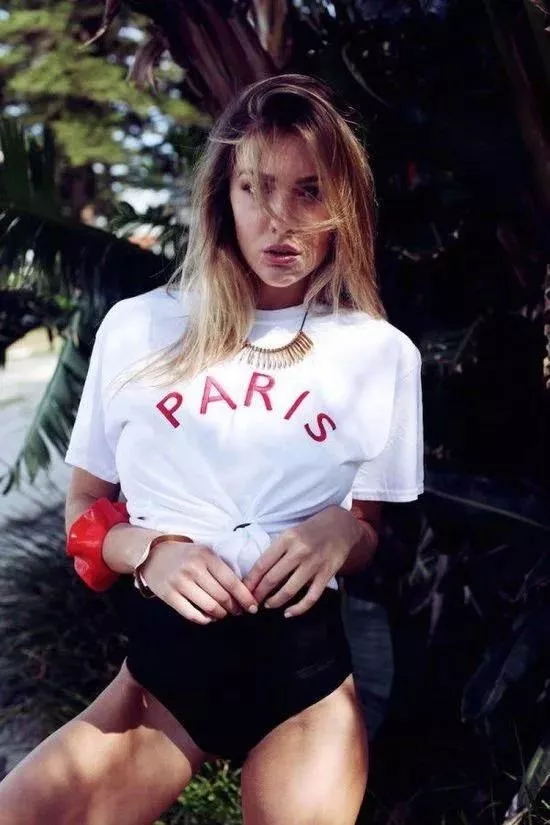 A simple white T-shirt is tied to the waist and immediately enters the beach mode. Necklace and bracelet will never be too much.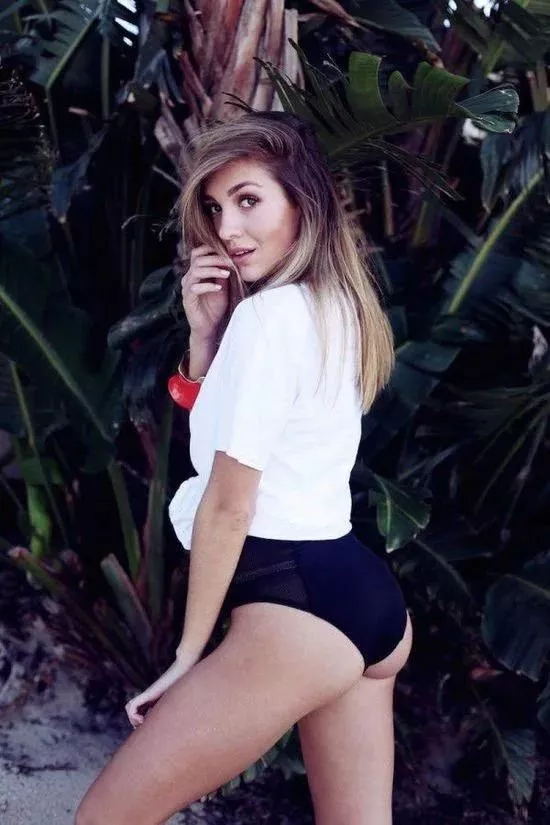 The black one-piece "Lonely Swim"swimsuit with white "Bianca Chandon" T-shirt and "Dinosaur Designs" necklace is another sexy.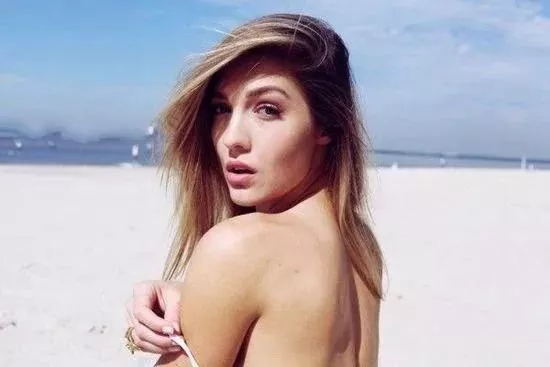 You may not have time to put on makeup like Yasmine, so you really need a pair of sunglasses.
Speaking of Australia, Yasmine tells us that her favorite place is Vaucluse in Sydney, where few person go. The clear water and huge rocks, the white fence and palm trees in front of the beach make people feel like they are in Cape Town, South Africa. Staying in such a comfortable Australia would be boring. Yasmine decided to go to London for an adventure, live and work in a different environment. As a model, she still had to go to London. Now living in LA Losangeles, she has also met some new friends who play around every year.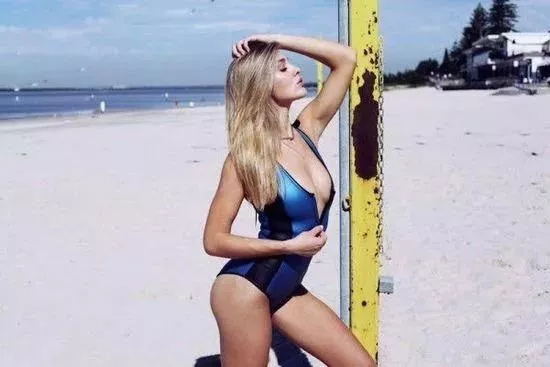 One-piece zip swimsuit can sometimes highlight a good figure.